Fernanda Santos
---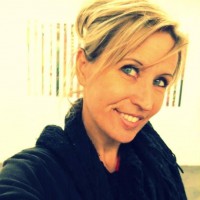 Fernanda Santos has a path in the artistic world, as a teacher, an artist and a researcher, that seeks to reflect and build actions and projects that integrate knowledge through contemporary art, where experiences occur more fully, germinating meaningful learning experiences.
The desire to CREATE new WAYS of SEEING more enlightened, more awake, and wiser for all that surrounds us, she has crossed the will to design and realize many projects in the scope of Artistic Education.
She has a Master's degree in Arts Education from the Faculty of Fine Arts of Lisbon and is a PhD candidate in the area of Education at the Universidad Complutense in Madrid.